Continuous Improvement Starts with Continuous Feedback from Our Member Community
Our product team releases new enhancements every two weeks in Product Sprints, this year named after types of sea creatures. Watch short videos to learn about each improvement, and check back often!
A read-only view of other users' accounts for admins, track colors to help students distinguish between hours logged in different time tracks, an "expiration date" field for liability insurance, and a signature label to show who signed a form.  
Log In As Another User
Admin users can now add the "Log in as another user" role, enabling them to access other users' accounts with a read-only view. This will enable you to see things from your students' perspectives, which can be especially handy when challenges arise!
Learn more here. 

Time Track Colors
We've added colors to time tracks to help students distinguish between hours logged on different tracks when they are in their month, week, and day views in their timesheets workspace. This will help students recognize when they have logged hours on an old track.
Learn more here.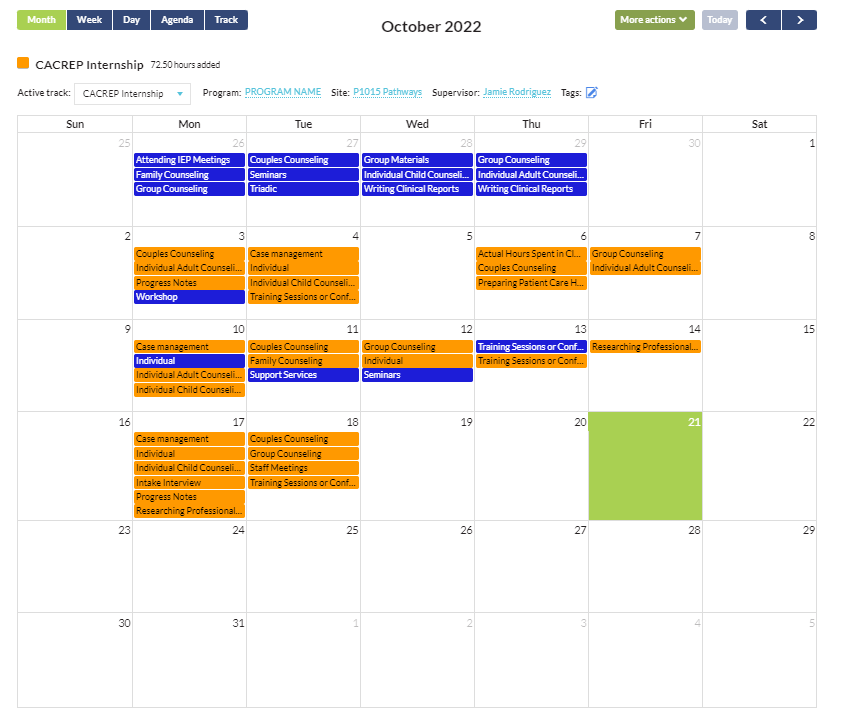 Liability Insurance Expiration Date
We've changed the prompt on liability insurance upload tasks from "end date" to "expiration date" to provide more clarity around the purpose of this field. When uploading liability insurance tasks, users will be prompted to enter an "expiration date" prior to uploading the document.
Learn more here.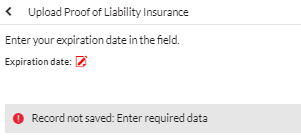 Signature Label
We've added a label beneath drawn signatures to clearly identify the signer. This way, even the most creative signers can be identified clearly.

A modal for changing time tracks in the student timesheets workspace!
 Change Track Modal
Now, when students go to their timesheets workspace after being assigned a new time track, they will be prompted to choose whether they want to change over to their new time track, or whether they will continue tracking time on their old track. This will help reduce instances of students tracking time on an old track once they have advanced to a new level in their field experience! 
A new and improved Knowledge Hub!
New Knowledge Hub
Our help articles are moving to a platform that is directly linked to our help center, meaning that we will be able to serve you better and answer your questions faster.
Go to help.tevera.com to check out the new Knowledge Hub and learn even more about what you can do in Tevera!
Coming Soon
In upcoming sprints, keep an eye out for improvements to the Communications Hub which will allow you to filter recipients by program and role so you can get messages out to relevant parties quickly and easily.
We'll also be making some enhancements to the Student Timesheets Workspace to help students distinguish between hours logged in different time tracks.
Finally, we're working on making it easier for you to import your sites, classes, users, and supervision rules to give you even more agency to impact your program's setup!
What else would you like to see?
Head to the Product Portal to bring us your ideas to improve Tevera, and let us know your thoughts on some ideas we're currently exploring!