Date
Apr 18 2023
Expired!
Video Assessment Tool
AUDIENCE
Program Administrators
HOST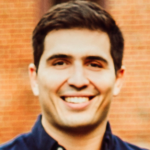 Collin Wiemer, Product Coach
OVERVIEW
Developing knowledge and skills in practice is an important component of competency-based field training. Tevera's Video Assessment Tool offers supervisors and faculty the ability to assess students' competency by directly observing their knowledge and skills while also allowing the opportunity to provide contextualized, actionable feedback to aid in the student's growth while in their field placement.
THE PROBLEM SOLVED
Learn more about how the video assessment tool can help your program evaluate your student's field experience.
WHAT YOU'LL LEARN
What is the Video Assessment Tool? How can you get it?

How to setup a video assessment assignment

What the video assessment tool will look like from the student's perspective
REGISTRATION
April 18, 2023 11am-12pm CST