Date
Jan 19 2023
Expired!
New Semester: Get Set Up For Success | No LMS Integration
AUDIENCE
Program Administrators
HOST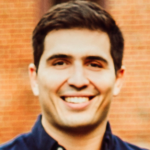 Collin Wiemer, Product Coach
OVERVIEW
The beginning and end of a semester can be nerve-racking and having an out-of-control database doesn't help. By following a few simple rules, alleviate anxiety and mitigate future problems.
Please join us for our "Getting Set Up For Success" webinar where we'll cover these rules and more to make sure you're ready for spring semester.
THE PROBLEM SOLVED
Helping program administrators close out their semester and start a new one in Tevera.
WHAT YOU'LL LEARN
Recognize the key areas in Tevera that need to be monitored and updated between semesters for student success.
Understand the steps you need to take to optimize your database for the upcoming semester.
Apply the skills to set up and maintain your database for this coming semester, as well as future semesters.
REGISTRATION
New Semester: Get Set Up For Success | No LMS Integration
11 AM CDT | January 19, 2023