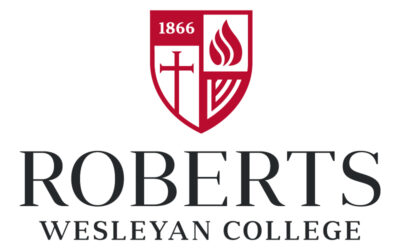 Roberts Wesleyan College in Rochester, New York, is a liberal arts and sciences college offering undergraduate and graduate courses.
Their Department of Social Work is dedicated to providing a creative and supportive learning environment that integrates Christian faith and equips students to master requisite practice competencies while encouraging compassionate service.
Executive Summary
David Haller, who is the Assistant Professor of Social Work and Director of Field Education for the Undergraduate Social Work Program at Roberts Wesleyan College, wanted to find a software solution to manage field education and make collecting data and reporting on it easier.
In 2019, David and his team found their answer, Tevera's Field Education Management solution. They adopted Tevera and have been thrilled with its data capabilities, how easy it makes communication, and most of all, the team behind the software.
The Challenge
David takes his role as the BSW Field Director seriously. Helping students find their passion is his passion. And to be able to help them find the right internship for them and to then help them navigate it successfully requires hours of managing data, communicating with students and supervisors, and reporting on how everything is going.
Finding a solution that would free him up to focus more on helping his students was an urgent necessity.
Need #1
Easy Data Management and Reporting
David, by his own admission, loves all things data. But collecting data, shaping it into something useful, and reporting on it, was eating into the time he wanted to be spending with his students.
So the solution needed to offer more data in a way that didn't reduce time for his students.
Need #2
Intuitive User Experience
No stranger to technology, David had experienced the pain of working with clunky electronic systems. He knew that he wanted a system that just made sense.
It had to be easy learn and use for everyone involved including his team, his students, and his students' site supervisors.
Need #3
Great Customer Service
Frustrated by past experiences, David set out to find a software team that would answer the phone when he called. In the past, he had felt like he was "in a vacuum." He'd try to get questions answered but always seemed to be directed to email Q&As.
David knew that whatever solution Roberts Wesleyan chose had to have a team behind it that were dedicated to providing exceptional customer service.
More than anything, David knew he needed a software solution that cared as much about his students' careers as he did.
The Solution
Like any good academic, David did his research before deciding on a new software solution.
His main criteria were:
Robust data management capabilities

Field management solution

Simple interface for fast learning
In the end, he and his team chose Tevera. It offered all the features he wanted (plus some), was easy to use, and he liked the people he'd be working with.
With Tevera, he'd found a software solution that would help his students succeed before, during, and after their field experiences.
The Impact
When David started using Tevera, he noticed the impact right away!
Great Customer Service? Check.
"I've been able to go to Tevera to answer specific questions. We've used Zoom. We've used phone calls. And Aaron (Customer Service Manager) follows up with me too. So I don't have to initiate everything, which is very important to me."
"A lot of our faculty were a little bit hesitant to move to Tevera being the new program, last year. And the faculty that have used it have also said, 'Yeah, this was a good move.' And I've heard the same thing from students. The thing about Tevera is the way you guys have laid it out so it's intuitive and easy to find things on. It also tells you what's next."
Streamlined Student Onboarding
"Tevera has streamlined our process for the onboarding of students in the internship process. I can manage the entire administrative side of things all from Tevera."
Keeping Track of Students, Agencies, and More
"We're using Tevera for taking care of all of our steps in our field placement process and all of the related documents. We also record hours that students do. It's been great."
Enhanced Communication With Field Supervisors
"I've spontaneously had supervisors telling me that, referring to Tevera, 'I really like this new program!' "
"The BSW program liked Tevera so much that the MSW program at Roberts Wesleyan adopted our field management solution too."