Tracking Hours from Graduation to Licensure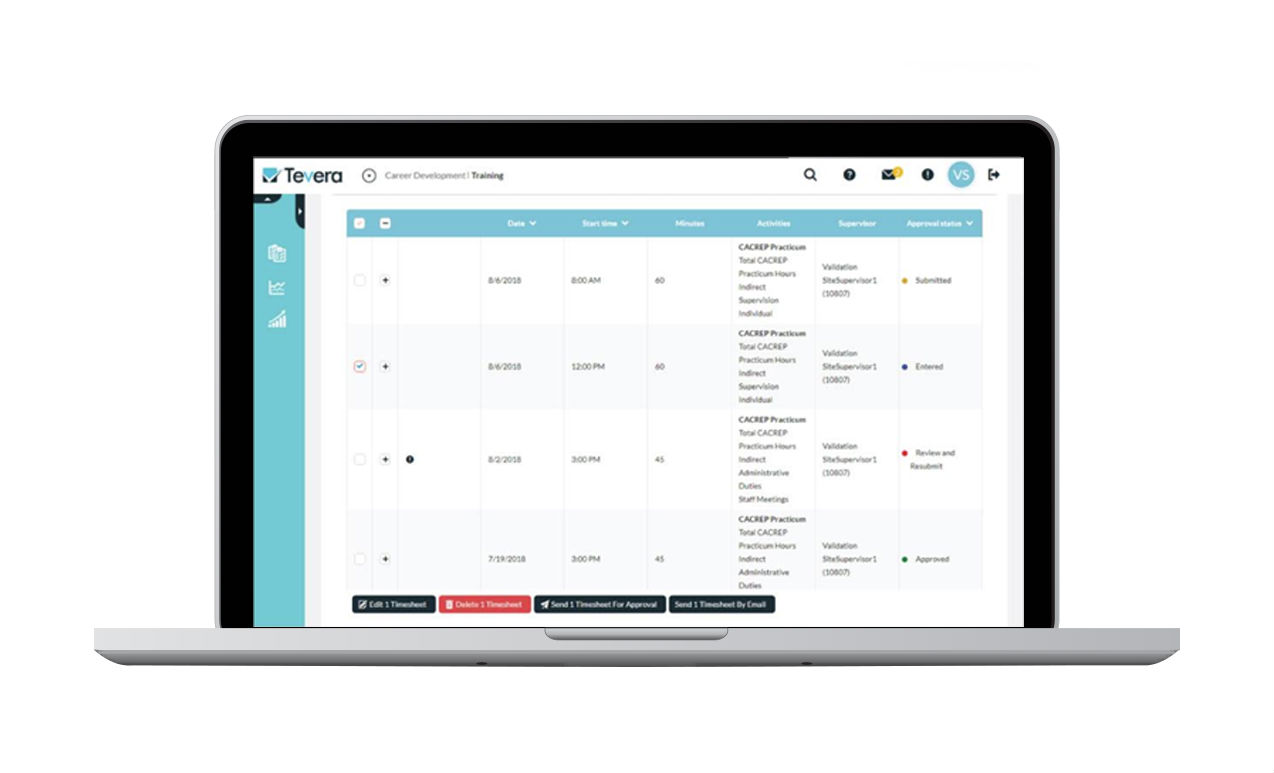 Help students and alumni track progress to graduation and licensure
How close are students to meeting their field education requirements? Tevera answers the question for you. Students and program alumni record their activities and submit hour logs for online approval and sign-off. Our built-in activity tracks help you and your students visualize progress in real-time.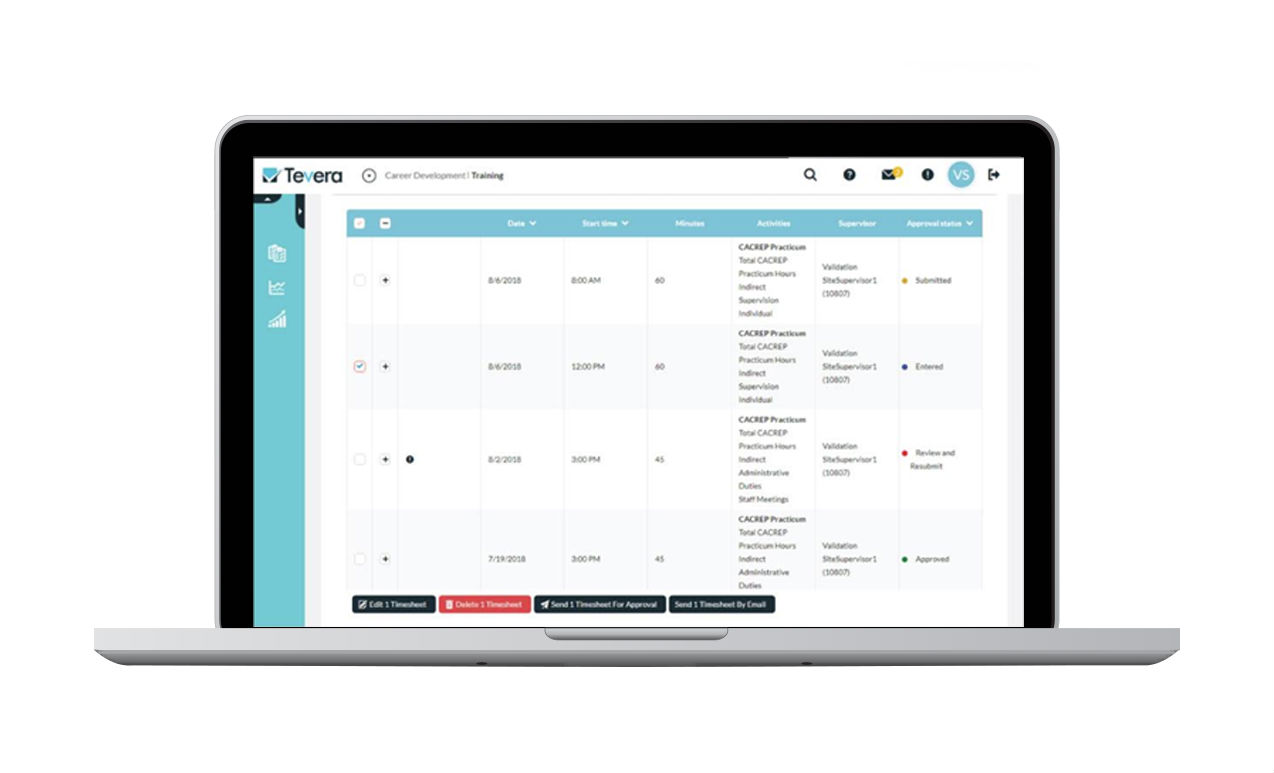 Students track progress toward graduation and licensure with lifetime access to their records.
Program-Specific
Graduation Tracks
Standardize how students record their hours: we build your program's field education requirements directly into our software.
Assign Tracks for Field Experience
Assign built-in program tracks to students for their field placement, ensuring that activities are accurately recorded.
Flexible Options for
Time Entry
Students can log hours in an intuitive online calendar or by activities for the week (Track View).
One-Click Entry for Repeat Activities
Students can set up repeating time rules and confirm regularly-occurring activities easily with one-click.
Students Verify Hours as
They Go
Students are able to submit individual activities and hours to field instructors for online approval.
Online Timesheet
Approval
Field instructors can review and approve individual hours/activities or request changes via automatic notifications to students.
Visualize Hours
Progress 
Student, faculty, and field instructor alike can quickly visualize and track a student's progress toward total hours needed.
Electronic Time
Log Reports
A variety of time log reports with electronic signatures allow students to submit cumulative hours online for supervisor sign-off.
Maintain Your Alumni Connection
Gain insight into your alumni's licensure journey through post-graduation time-tracking and reporting.
Confirm Requirements
Online
Electronic signatures allow students, field instructors, and administrators to review and verify students' fieldwork requirements.
Built-in Licensure
Tracking
Built-in licensure tracks and lifetime access let students track their entire professional journey in a single system.
Prove Professional
Competence
Gain insight into your alumni's licensure journey and gainful employment through online delivery and submission of post-graduation surveys.
Advanced Reporting
Features
Tevera provides students, alumni, and programs a secure, digital record of professional and program competence.
Learn more about tracking hours from graduation to licensure.