Seamless Program Management Software
Tevera Presents a Single Solution for Field Education and Intern Placement Tracking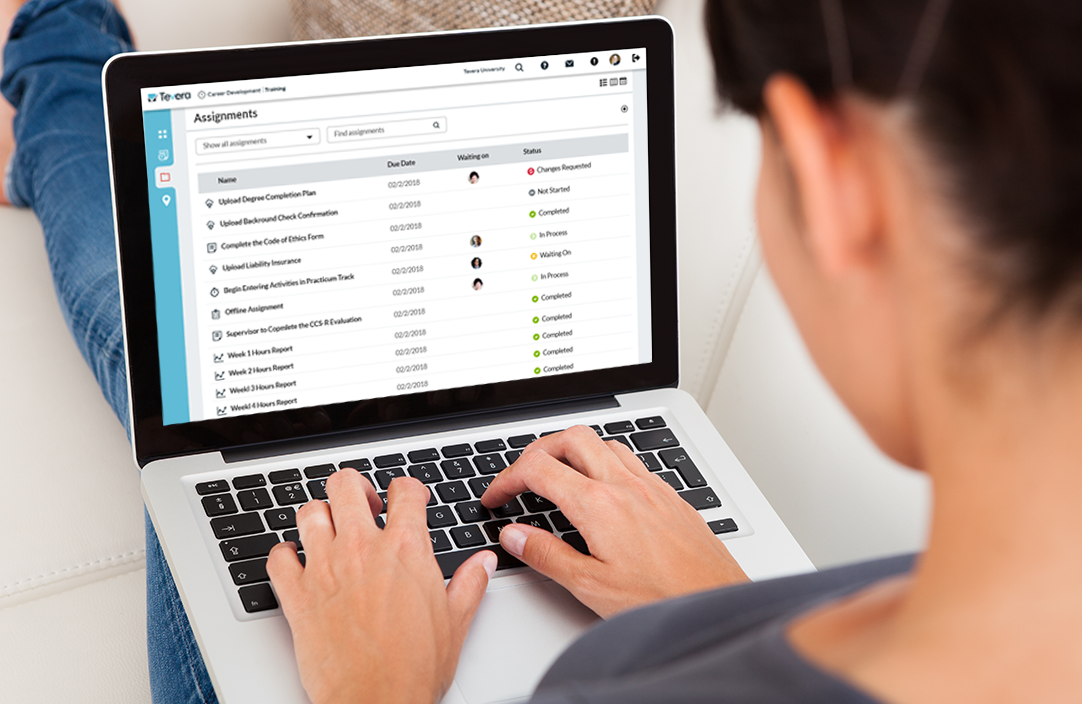 Managing field education has been a major challenge for social work & counseling programs.
Using spreadsheets or outdated software to maintain a catalog of approved sites, matching students up with a field site, and tracking down documentation can make student placement a headache. Tevera was developed to make field education management seamless. 
Simplify Field Education
with Program Management Software that Speaks Your Language
We're partnering with CSWE, CACREP, COAMFTE, ASCA accredited programs like yours to provide a solution tailored to the unique requirements
of your stakeholders: administration, students, field sites, licensors, and employers.
All within a single online system that's simple to use.
Simplified Field Placement
Field placement processes can be standardized online
Empowered Career Development
Students maintain lifetime access, including licensure tracking
Improved Field Communication
Better tools to manage communication between field training sites and your program
Online Document Managerment
Streamline applications, assessments, and signatures
Accessibility & Tech Integration
Designed for accessibilty with integrations to essential university IT systems
Schedule a Product Overview Today
See how Tevera can simplify field education for your program!