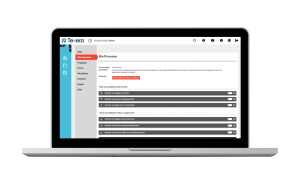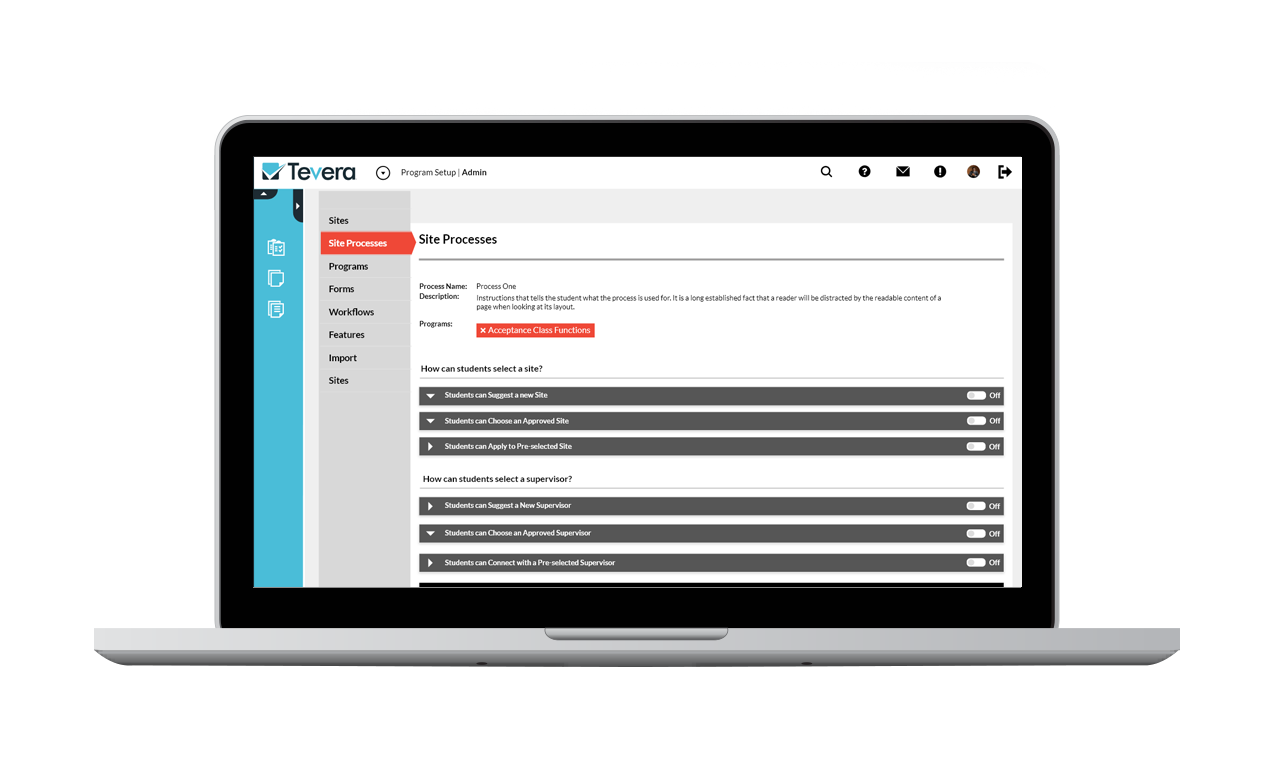 Streamline Student Field Placement
Avoid the frustrating inefficiencies of using multiple systems, spreadsheets, and paper to manage your field education. Simplify student placement and field site management with Tevera's flexible placement workflows, an integrated catalog of program-approved sites, and enhanced communication.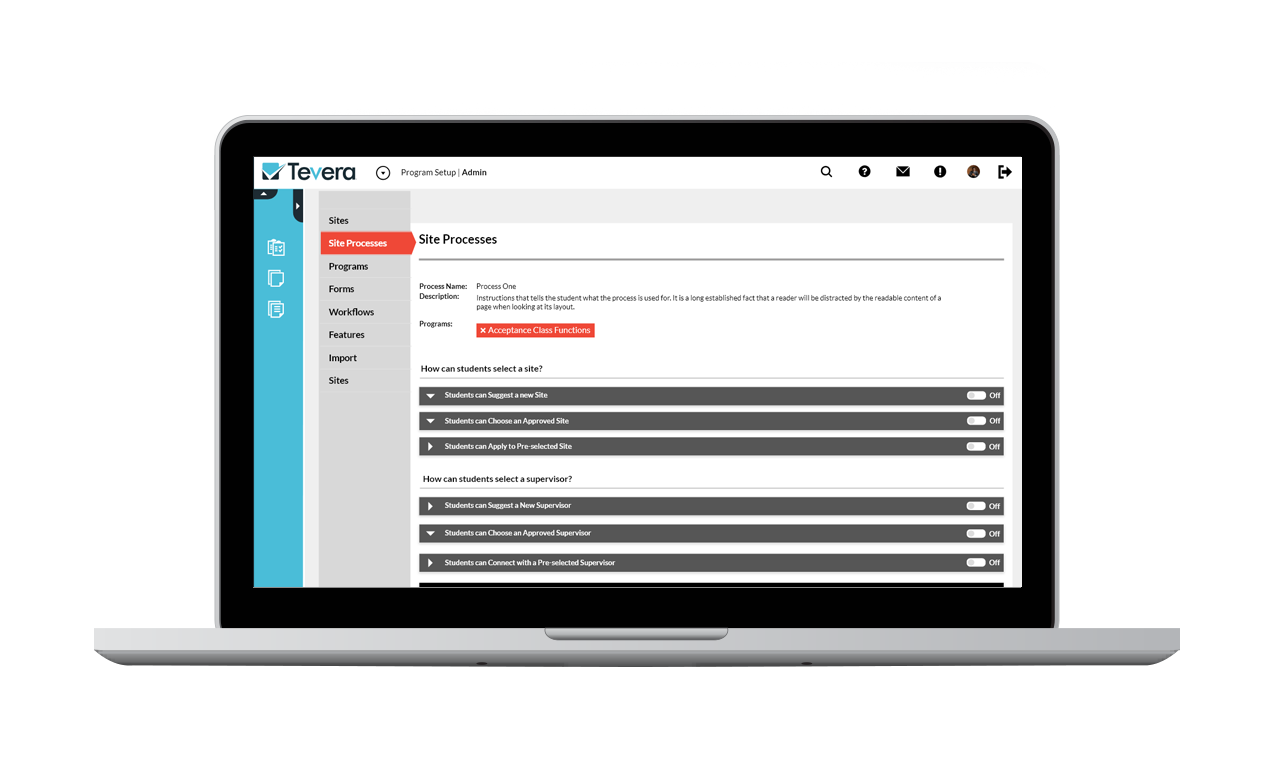 Shown: Managing Field Placement Workflows
Make field placement a strength of your program with tools to connect your administration, students, and field sites.
Flexible Tools for Site Process Setup
Easily build your unique placement process workflows for each stage of your program.
Automatic Field Site Associations
Approval automatically links students with field sites and supervisors, creates new site records, and invites new field instructors to Tevera.
Greater Visibility for a Better Match
Students search a catalog of pre-approved sites based on filters such as location, populations served, etc.
Facilitate Field Site Partnerships
Tevera's placement workflows allow site representatives to confirm program requirements and student contracts on time and online.
Grow Your Network of Field Sites
If you allow students to suggest new sites or field instructors, set up an automated process for recommendation, review, and approval.
Track Placement Site Information
Store affiliation agreements and site visit documentation in Tevera's secure online database.
Historical Record of Unapproved Sites
Students see which sites or field instructors have been denied as ineligible for the program, avoiding needless applications.
Track Field Instructor Information
Custom forms and reports provide valuable insights on field staff such as credentials, treatment modalities, and more.
Seamless Placement Process
Students search for sites and submit placement and supervision documentation in an online workspace designed to the process.
Reporting by Field Site
Quickly view where students are placed for each cohort and the number of students at your sites across the country.
Placement Status Tracking
A task list with status tracking shows students their progress toward approved field placement and supervision.
Measure Site & Student Performance
Capture site and student performance with reports aligned to your program and accreditation standards.
Workspace for Review and Approval
Faculty track students' progress, review documentation, and approve or deny placement and supervision in a single online location.
Learn more about field placement tracking with Tevera.