Improving Document Management for Better Reporting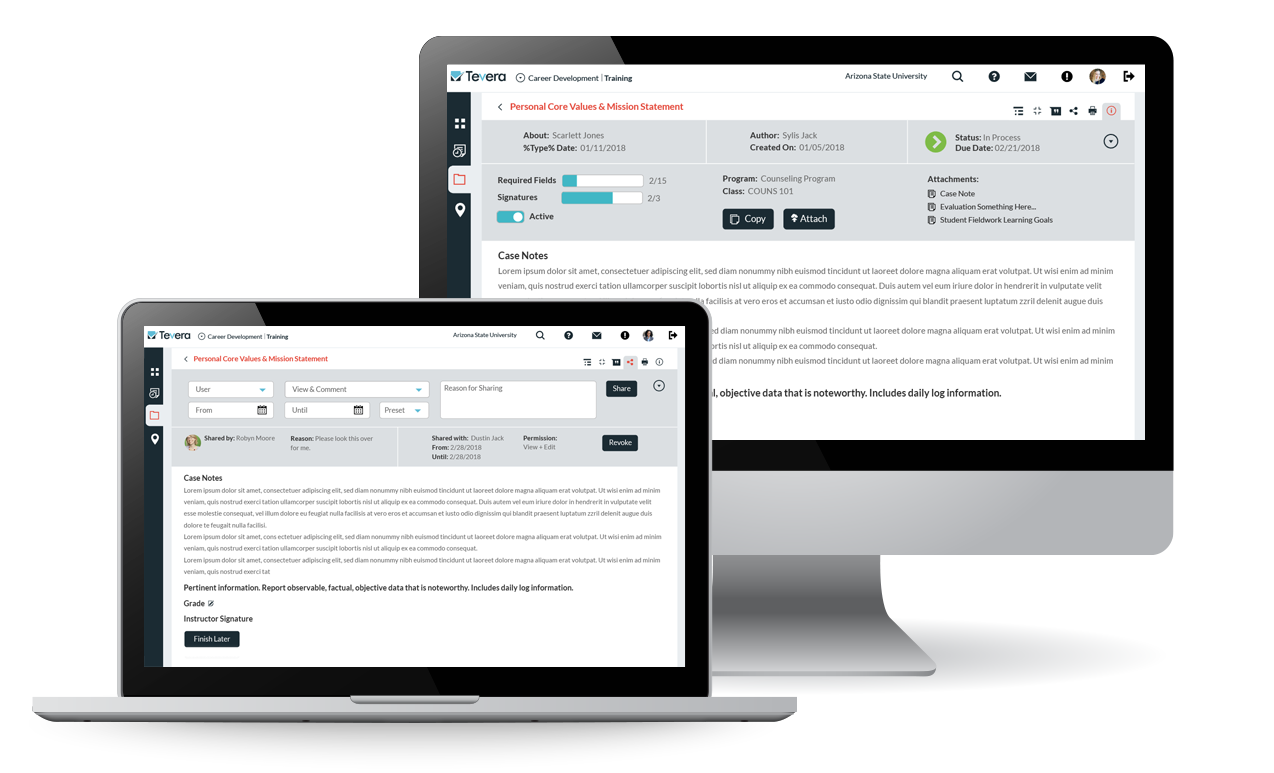 Ditch the paperwork and start managing field documentation in a single database
Tevera provides your program with the tools to incorporate your own online forms, streamlining the electronic delivery and signing of affiliation agreements, assessments, evaluations, and much more all within a single integrated platform.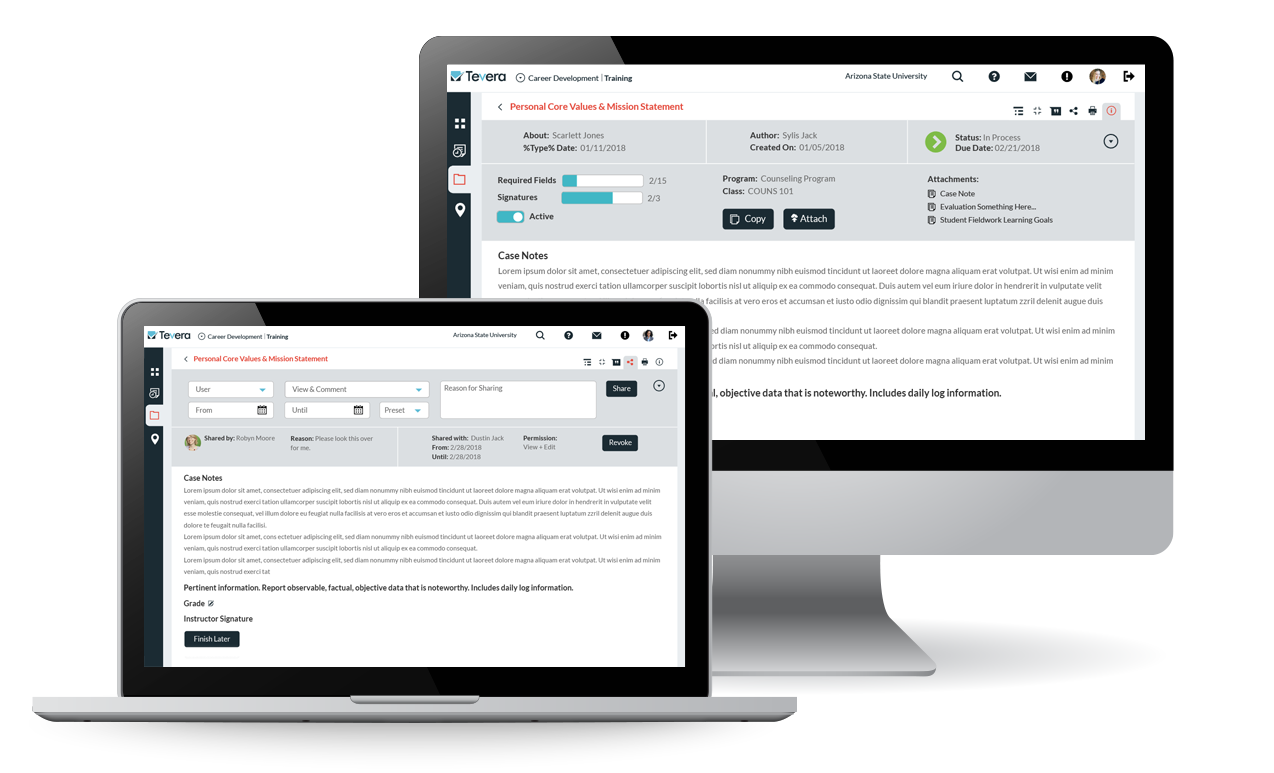 Integrated tools and workflows ensure that documents get to the right people and are always available when you need them.
Consolidate Information
Bring your current program and field placement records & users into a single, integrated database.
Form Builder
Build your standard administrative forms in Tevera so that students, faculty, and field representatives can complete them online.
Assignment Builder
Build out your class, cohort, or program field experience assignments to review all student documentation in one place.
Multiple Assignment Types
Create a variety of assignments: offline, document uploads, online forms, tracks (field requirement lists), and reports.
Assignment Progress Tracking
Students can access and complete everything needed for field experience online. Assignment statuses help them track progress at a glance.
Integrated Communication
Real-time communication with faculty and field supervisors allows students direct feedback on documents and overall performance.
Monitor and Grade Assignments
View assignments for each of your students with the ability to track assignment status, request changes, approve, and grade.
Visualize Task Completion
Auto-notifications and e-signatures make it easy for field instructors to promptly complete evaluations and sign off on student hours.
Field Instructor Workspace
Field instructors and supervisors can access and submit documentation for all fieldwork online in a workspace designed specifically for them.
Student Lifetime Access
Students take their body of work with them into their professional career, with read-only access to all of their online documents.
Collect Alumni Statistics
Gain insight into your alumni's licensure journey and gainful employment through online delivery and submission of post-graduation surveys.
Advanced Reporting Features
Reports on student, site, and program performance provide key metrics in support of accreditation related to field experience.
Learn more about better document management for your program.