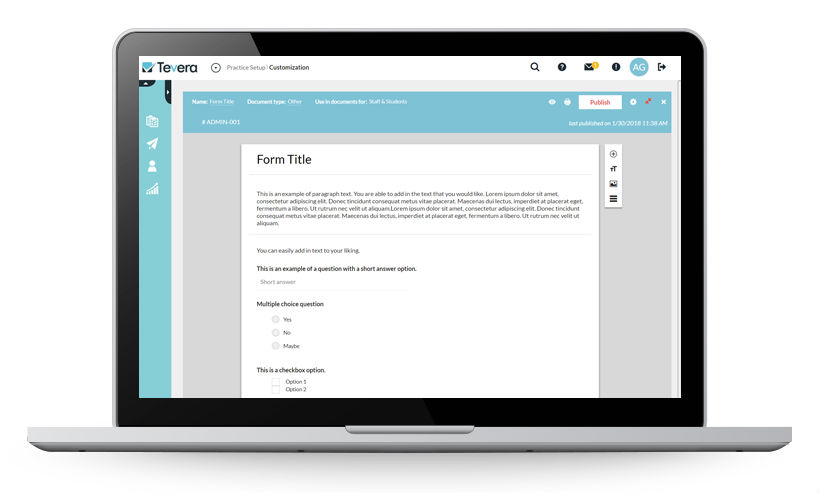 FORM BUILDER
Design Your Own Program Forms Online



Form Builder lets program administrators create simple, program-specific forms in an easy-to-use interface – and it doesn't cost a penny!  The ability for students, faculty, and site supervisors to complete these electronic forms in Tevera brings you that much closer to managing your entire program from within a single online system.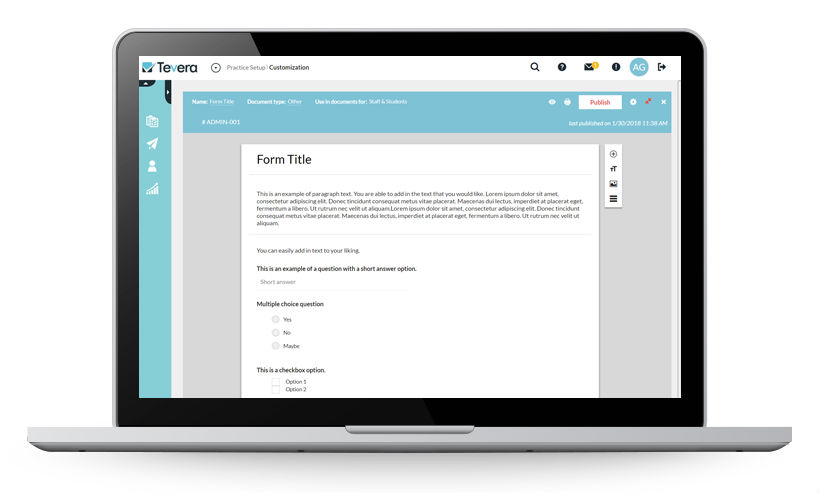 Step 1 | See How It Works
(Tip: expand to full screen)
Step 2 | Login and Try It!
Step 3 | Tell Us About Your Experience
Questions About Form Builder Lite?
Please contact us for help! Thanks for trying Form Builder Lite and helping us make Tevera better for you!