Elevating Field Experience
Set your students up for career-long success with the leading field experience solution that unlocks program-wide insights.

Streamlining field experience management for everyone.
Tevera puts people back at the center of field experience. Reduce the administrative burden that comes with managing sites, students, and reports and be freed up to focus on what matters most: driving student excellence.
With Tevera, all of your program's field experience data is in one, intuitive hub. Students and site supervisors have access to manage their tasks and program administrators can oversee and keep track of it all.
Drive student excellence and achieve program outcomes with Tevera.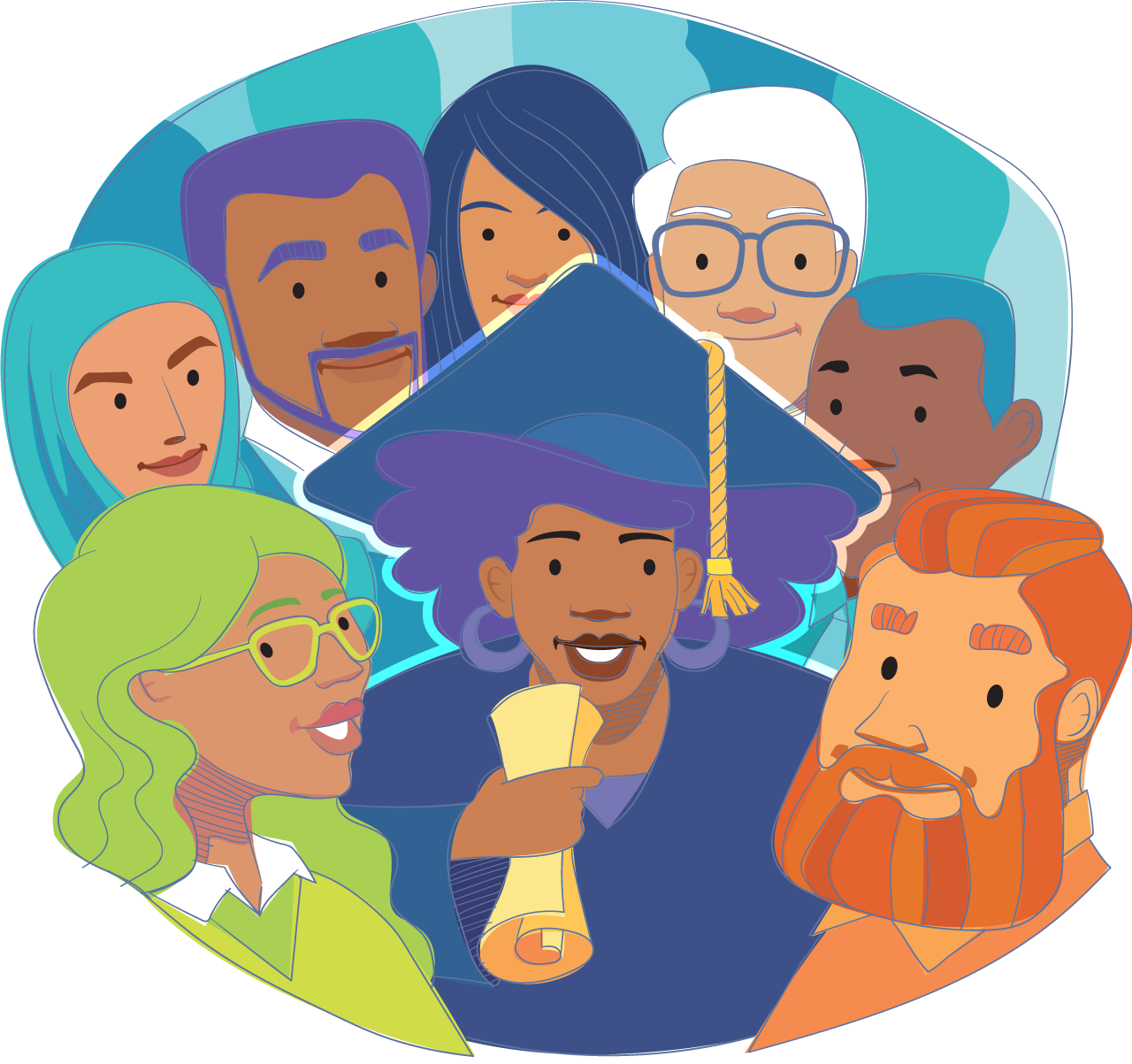 Tevera serves everyone in your program.
We're committed to delivering value for all of your program's stakeholders. That's why we have solutions for program administrators, students, field supervisors, faculty, program leadership, and alumni.
Field Experience Management for Program Administrators
Tevera's robust field experience solution is an intuitive and centralized answer to all the jobs that program administrators need to manage during a student's field experience. Manage student placement, stay connected with sites, track student progress, and easily generate reports to drive program outcomes.
Features for Program Administrators
Student Placement Manager
Help your students land their best-match site for their field experience and streamline all the steps necessary to manage a successful placement.
Student Field Experience Manager
Manage the entire student field experience and ensure all students are meeting required field placement benchmarks across your entire program.
Relationship Manager
Easily manage all your key relationships with field partners and students in Tevera's all-in-one relationship manager.
Program Outcomes Manager
Easily manage and report on key information for field courses, including rubrics, with Tevera's Program Outcomes Manager.
Video Assessment
HIPAA Compliant
Empower students and site supervisors to drive field experience success with Tevera's HIPAA-compliant Video Assessment Manager that offers students more opportunities to grow and allows field supervisors to take on more students. 
Best of all? Simple workflows across all of Video Assessment Manager's features ensure that you're notified when tasks need doing. Let Tevera ease your team's administrative burden and give staff time back to do what matters most: working with students. 
Field Experience Management for Students 
Students can match with the site, internship, or clinical that best aligns with their career goals, passions, and academic needs. Then, they can manage all the tasks they need during the experience. Plus, they get access for life to their CV! Check out Tevera's CV Manager for Alumni to learn more.
Activity & Time Tracking Manager
Students can easily stay on track and manage all the activities, communications, and time they need to track.
Site Placement Portal
No more lost paperwork! All documentation is stored directly in Tevera and routed to site supervisors in the system, so students don't have to keep track of any physical copies.
Video Session Feedback
For schools that choose Video Assessment Manager, students benefit from fast and flexible video session feedback to amplify their learning and enhance their field experience.
Field Experience Management for Field Supervisors
Sites get more engaged supervisees with Tevera because programs are better able to guide students to the best possible placement sites for all involved. On top of that, field supervisors are able to streamline all the paperwork and tasks involved to make the entire process easier.
Features for Field Supervisors
Activity & Time-Tracking Portal
Keep it easy with an intuitive portal that allows site supervisors to track student progress, sign and submit all necessary paperwork, and get more time back in the day to be able to scale supervision practices, if desired.
Field Experience Performance Portal
Unlock program insights with easy-to-review dashboards that make sure everyone is up-to-date about progress at every level.
CV Manager
Stay on top of tracking progress towards licensure and keep an in-depth record of all school work, documentation, and field experience communication to make life after graduation easier.