We Serve Those Who Serve Others, So They Can Serve Better
Tevera was started with the specific purpose of serving the helping professions. To do that, we've adopted a set of core values that we work to incorporate into everything we develop and everything we do.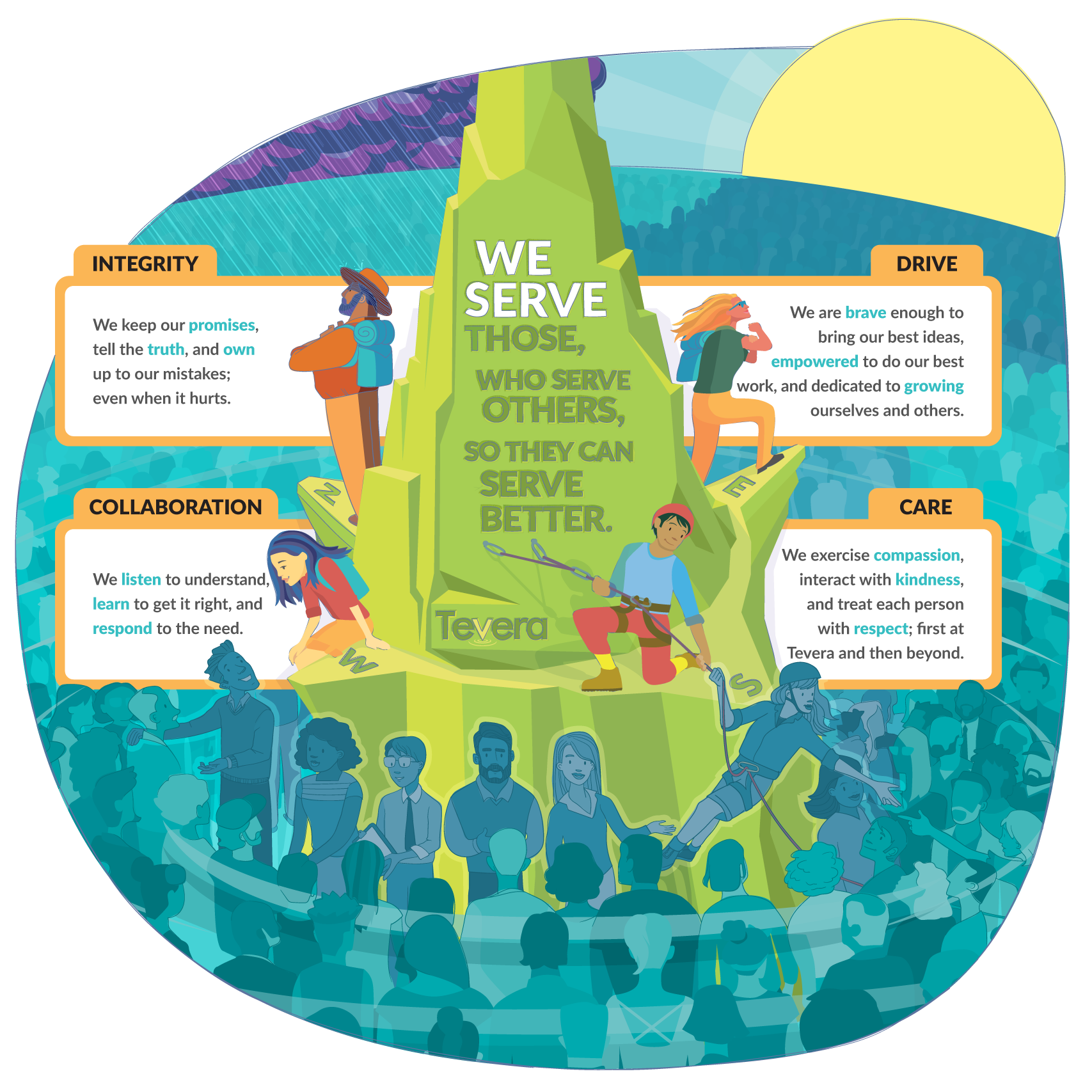 Our core values don't just sit on this page. They're woven into every discussion, every decision, and every interaction our team has. 
We envision a future where everyone in the helping professions, no matter where they're at in their career, has the tools they need to thrive serving their communities.