We Serve Those Who Serve Others, So They Can Serve Better
Tevera was started with the specific purpose of serving the helping professions. To do that, we've adopted a set of core values that we work to incorporate into everything we develop and everything we do.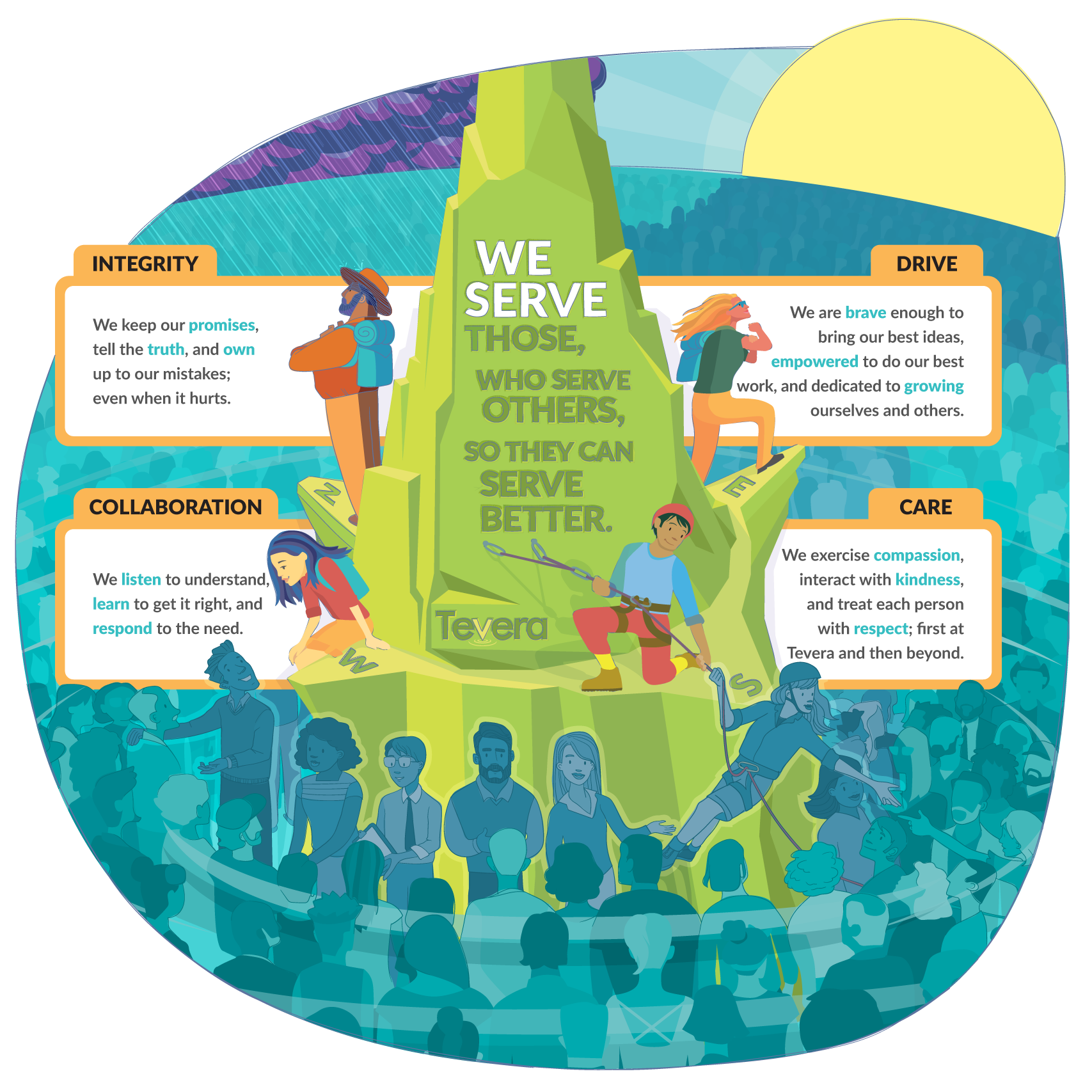 We're on a mission to elevate the helping professions, including social work, counseling, marriage and family therapy, psychology, and more.
Through software designed for and with our members, we're committed to helping those who serve others build careers they love.
Our Story
"How Can We Transform Lives by Serving the Helping Professions Better?"
A Simple Question Launches a New Solution
In 2003, we were asked this thought-provoking question that ultimately led to the development of Tevera's Higher Ed and Professional solutions. At the time, we were developing practice management software and services for behavioral health providers and were looking at developing future solutions.
After thinking about the question, we realized the answer would be more than a software solution, that to make a difference, we needed to start early in providers' careers and develop a brand new solution that would set them up for long-term success.
And so, Tevera was born.
Since "Day Zero," Tevera has been built around member needs. Every feature has been developed with our members in mind, often as a specific answer to a question posed by a member, just like the business itself has grown.
Our core values don't just sit on this page. They're woven into every discussion, every decision, and every interaction our team has. 
We envision a future where everyone in the helping professions, no matter where they're at in their career, has the tools they need to thrive serving their communities.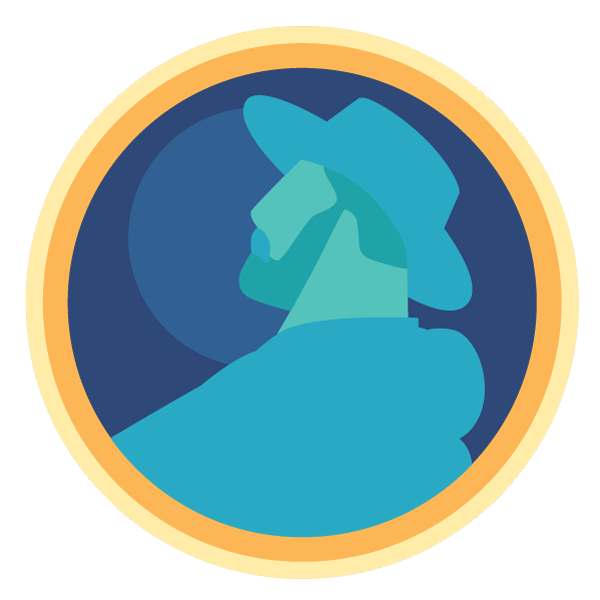 We keep our promises, tell the truth, and own up to our mistakes; even when it hurts.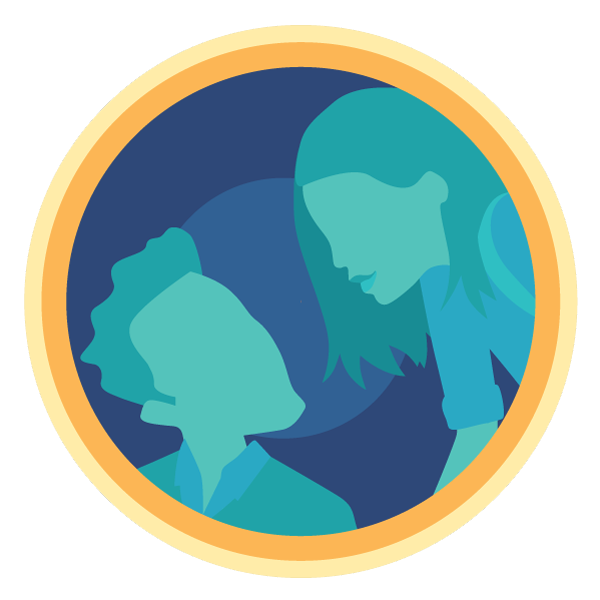 We listen to understand, learn to get it right, and respond to the need.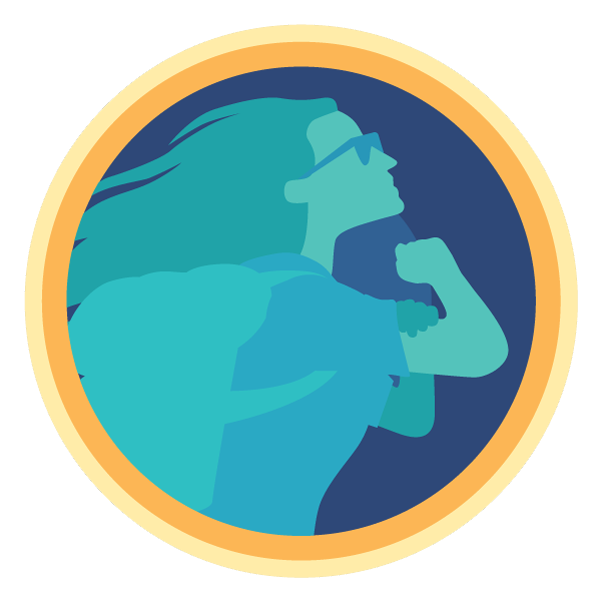 We're brave enough to bring our best ideas, empowered to do our best work, and dedicated to growing ourselves and others.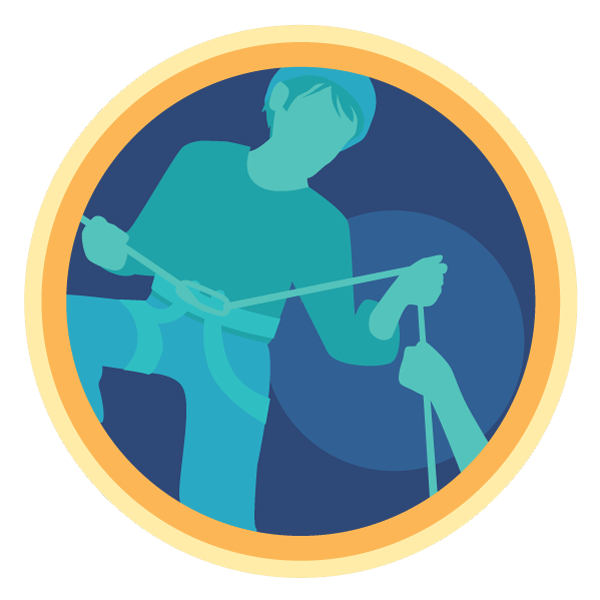 We exercise compassion, interact with kindness, and treat each person with respect; first at Tevera and then beyond.
See what Tevera offers your program.
"Placement Time Cut in Half"

"Our placement time is cut down by about half. The setup of courses with students when they're going into the courses is minimal, maybe a third of the setup time (compared to before)."
Jennifer M., Field Director
"Our Supervisors LOVE Tevera"

"I do a lot of field visits and the vast majority of our supervisors LOVE using Tevera. They say it's so much easier than keeping track of all the individual papers like they used to do in the past."
Program Director
"Just Call Tevera"

"Our CACREP site visit this month went poorly because CACREP was looking for much more detail than we are currently recording. Our site visitor told us we would need to change a number of processes… or we could 'just call Tevera.' "
Anonymous, Program Director
"Tevera Just Makes Supervision Easier"

"Students we supervise from other schools (not using Tevera) have to email me their forms, then I have to print them, then I sign them, and then I'll scan them back. With Tevera students, we're able to just sign off on them. Tevera just makes supervision a lot easier, especially when working from home."
Dr. Tiffany L., Practicum Director
"Highest % of Evaluations Completed… Ever!"

"As a result of using Tevera, we've just had the highest percent of evaluations completed this term than we've ever had."
K.B., Psych Program Chair
"Shows Us Program Holes So We Can Grow"

"Tevera is doing what we need it to do. Everything is compact! I'm able to find everything I need and get the info I need for pedagogy. It's showing our program holes so we can continue to grow as a university."
Jacob, Field Director
"Willing to Take on More Students"

"The way the program operates now because of Tevera has never been easier (before Tevera it was a nightmare). I would be willing to take on more students because it's so easy!"
Field Instructor
"Best Responses from Our Board Ever"

"We got the best responses we've ever received from our last board presentation in large part due to the data collected by Tevera."
D., Division Director
"Could Not Have Done It Without Tevera"

"I supervised 6 students last year, and I could not have done it without Tevera"
Jeni, Program Director
"Security Practices Well Done"

"You have one of the stronger HECVAT assessments I've seen. Well done!"
H.T., Director of Infrastructure & Security
"Made My Life Easier"

"You have made my life easier as a field instructor and I so appreciate your keeping our Field Director happy."
E., Division Director
"Using Tevera for My Post Doc Too"

"I enjoyed using Tevera so much to track my internship hours that I'm planning on using for my post doc work too!"
K.D., Student
"I Love the Way Tevera Works"

"I love the way Tevera works and I am really excited to continue using it."
Bethany, Student
"Don't Know How We Managed" 

"With the pandemic and the fact that we're an online program, I don't know how we managed before Tevera."
Megan, Program Administrator
"A True Partner"

"Tevera's support, ability to easily integrate with our existing systems, and its overall user-friendliness made it an easy choice. From internship to accreditation management, Tevera has saved our program more hours than I can count. Most of all, they're kind and helpful, a true partner."
Dr. Dina Glaser, Psy.D., Director of the Office of Placement and Training, Online,

The Chicago School of Professional Psychology
"Life Changing"

"Thank you again for your support. Tevera is truly life changing for our department."
Portia T.
"A God Send"

"Thank you again for all your assistance. It has really been great and the timing of (our program) agreeing to use Tevera has been a God send during this time of remote and Hyflex learning."
Mary L.
"Tevera Saved Us"

"I love Tevera! If we didn't have Tevera this year our students would not have been able to graduate due to Covid. Tevera saved us, without it our program wouldn't have been able to operate. The way that Tevera is setup is stellar! For me, Tevera is the real deal! I know for a fact that it works!"
Neisha W.
"Tevera is Literally a Life Saver"

"Gathering data used to be tedious and time consuming and now with Tevera it can be done in one click."
Larissa, Program Administrator
"Students Love the Placement Process"

"Students love the placement process because it has all of their tasks in one place and they don't need to ask us if they are missing anything – they are getting through the required steps more quickly with Tevera."
T.H., Program Administrator